Accounting and Tax Preparation ~ Stillwater, MN
James M. Honsvall, LTD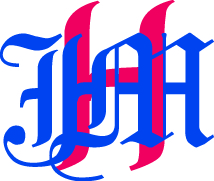 Are you looking for a CPA firm large enough to offer a full array of accounting and taxation services, but small enough to know you on a personal level? Then look no further.
James M. Honsvall, LTD will give you the full resources you would expect only from a large accounting firm while maintaining the personal touch.
Member : American Institute of CPAs, NATP, MN Society of CPAs
March 29, 2020
Dear Client,
As the coronavirus (COVID-19) continues to affect local communities and global economies, we want you to know that maintaining business continuity is a priority for us. We're working to minimize disruptions and impacts to you so that we can still offer the same level of superior service and support you have come to expect from our team.
Protecting our clients and staff
We have implemented procedures to protect the health and safety of our staff, clients and community by restricting access to our office to everyone but staff members. Clients can drop off material into our drop box in front of the office.  Completed returns can be delivered to your car or mailed to you, whichever is more convenient.
Our firm is open to serve you
Our firm remains open and available to serve you. Please call651-439-4424 during normal business hours with any questions you may have.
Relief available
COVID-19 has probably caused some concerns about your financial well-being.  However, there are relief measures recently passed that may benefit you, such as:
The IRS, Minnesota and Wisconsin extended the April 15, 2020 federal income tax filing and payment deadline to July 15, 2020. However, we continue to work on filing returns as soon as possible.
First quarter federal estimated tax payments usually due April 15, 2020 are now extended to July 15, 2020. Minnesota estimated tax payments due April 15, 2020 are still due on April 15, 2020.
Assistance to businesses suffering losses due to COVID-19 such as:
Emergency grants: The bill provides $10 billion for grants of up to $10,000 to provide emergency funds for small businesses  to cover immediate operating costs.
Forgivable loans: There is $350 billion allocated for the Small Business Administration to provide loans of up to $10 million per business. Any portion of that loan used to maintain payroll, keep workers on the books or pay for rent, mortgage and existing debt could be forgiven, provided workers stay employed through the end of June.
Relief for existing loans: There is $17 billion to cover six months of payments for small businesses already using SBA loans.
Our commitment to you
Whether you have tax or financial planning questions or need advice on ways to navigate business challenges, we're here for you. If you have any questions or concerns, please don't hesitate to contact us at  james@honsvallcpa.com or 651-439-4424.
During this unpredictable and challenging time, it's more important than ever to stay connected. We're in this together.
Thank you for your continued support. James M. Honsvall, CPA
Accounting
Tax Return Preparation
Small Business Consulting
Tax Planning
Estate and Trust
Individualized Services